Welcome to our second Development Update providing information on the progress we are making at St James' Park. We hope that these updates will help to keep you informed on all aspects of the scheme, including planning news and opportunities to get involved.
In this edition, you will find updates on infrastructure, the employment park, The Bishop's Stortford High School and more.
Wishing you a happy and healthy new year.

Infrastructure update
The first phase of infrastructure work is coming to an end, with the construction of the new roundabout entrance off St James Way together with the main spine road that runs through the site, and the shared cycleway and pathway all now nearly complete. Our main infrastructure contractor for these works, Breheny Construction, will be returning in the summer as the focus turns to the southern elements of the site.
The public rights of way across St James' Park are now open, and it is planting season so keep an eye out for new trees along the spine road, including poplars, birch, robin hill and wild cherry trees.
Countryside have submitted reserved matters planning applications for the Green Corridor East which runs between Thorley Street and the spine road. Reserved matters applications provide greater detail from that initially required as part of the outline planning process. The proposals will incorporate the helpful comments we received from highways, conservation and urban design teams and other parties.
For more information on this or any aspects of the planning application, search for 3/21/1749/VAR at https://publicaccess.eastherts.gov.uk/online-applications.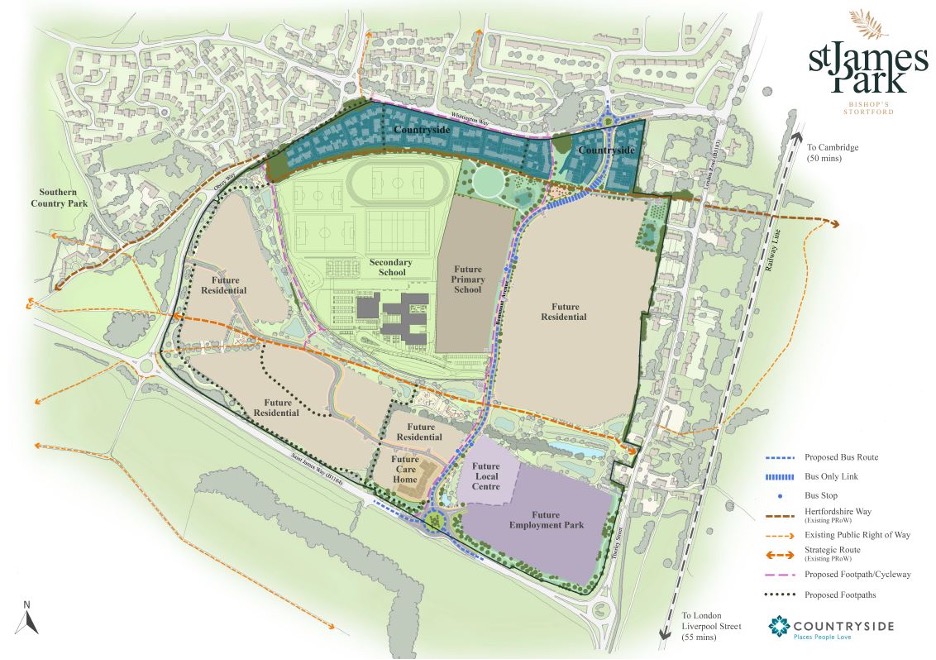 New homes
Countryside's marketing suite and show homes opened on site in August. Shortly after this, in September, we were delighted to welcome our first residents into their new homes at St James' Park, and we now have 23 occupied homes.
Countryside has also recently submitted a planning application for the reserved matters of 103 new homes on the next phase of development identified as Parcel G2. Construction for this phase is expected to commence in autumn 2022 with first occupations from summer 2023.
In addition to Countryside, Bellway Homes has submitted planning applications to build new homes at St James' Park on parcels identified as B and C, and will hopefully be starting work in the spring, subject to planning permission.
Community Facilities
Construction of the new care home from Berkley Care Group is due to start in the spring, with the home hopefully opening in mid-2023.
Contractors working on behalf of Hertfordshire County Council have now started work on the new campus for The Bishop's Stortford High School, which is set to relocate to St James' Park and open its doors, welcoming students in January 2023.
Committed to providing students with a fantastic learning environment and Ofsted rated 'Outstanding', The Bishop's Stortford High School is set to benefit the wider local community. The new campus will not only expand capacity from 156 to 180 pupils a year, but will also provide brand-new facilities including a sports hall, conference centre, games pitches, a multi-use games area and high-quality teaching spaces.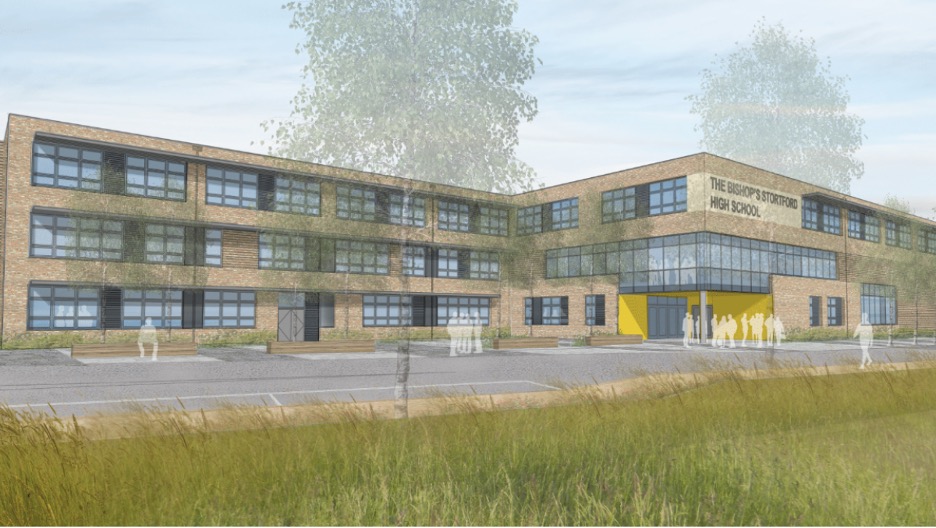 Employment Park Update
Over the last few months, Fiera Real Estate and Wrenbridge held consultations and have made several improvements to the employment park proposals, covering design, sustainability, transport and employment space uses.
The proposed 12 employment units will provide 250-450 skilled jobs for local people in new high-quality employment space. A revised layout and design have created a more open and engaging street frontage, and there has been an increase in soft landscaping to enhance the local environment and improve links to nearby green corridors. With help from Hertfordshire Highways they have also put in place new measures which will reduce overall vehicle movements.
Fiera Real Estate and Wrenbridge would like to take the opportunity to thank the local community and stakeholders for their input, and the project team looks forward to sharing the final planning application, which they are aiming to submit at the end of this month.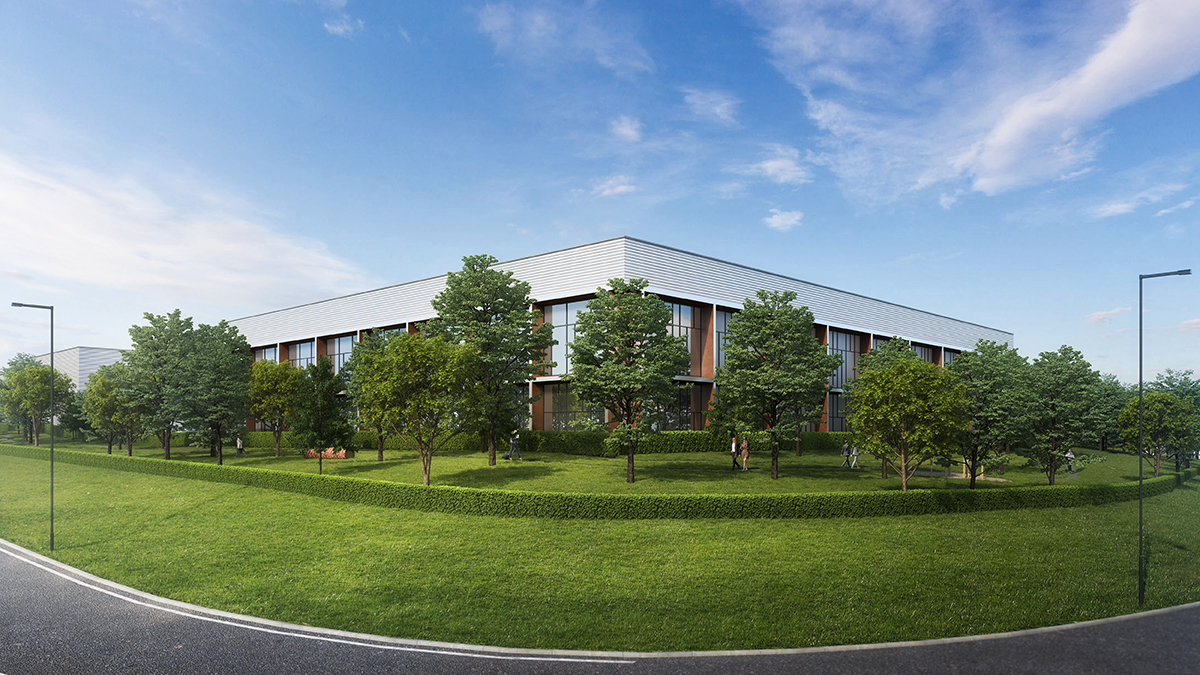 Archaeology
A specialist team from 4AD Consultants Ltd has undertaken archaeological digs across the site. These digs were carried out before construction work on each parcel, to protect anything of historical or cultural value, and will continue to happen for future parcels.
The team found signs of a prehistoric settlement site, discovering some possible fence lines, structures and signs of designated agricultural areas, as well as pottery and animal bones. The groundwork is now complete, so the team will vacate the site and begin to prepare their full reports. We look forward to sharing this information when it is available.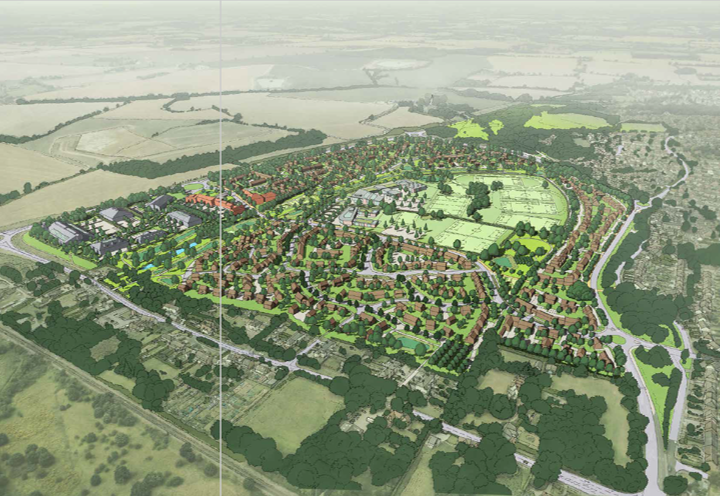 Get in touch
Get the latest news direct to your inbox by signing up to our mailing list at: www.stjamespark.com/about-countryside/contact-us.
Your Community Liaison team is here to help answer your questions and keep you up to date as plans progress. You can contact us any time with comments, queries, ideas or suggestions by emailing: community@st-jamespark.com or call: 07883 731 491.